Summary
- The Yagasu Indonesia project aims to build a model of increased climate resilience for vulnerable coastal communities through ecosystem-based and community-centric mangrove restoration and protection activities across the Indonesian archipelago.
- Use of mangrove areas for aquaculture, agriculture, and infrastructure development are key drivers in the loss of mangrove habitats in the region.
- The project aims to strengthen community livelihoods through income diversification, community organization and value addition and market linkages.
- The project follows the 'Methodology for Tidal Wetland and Seagrass Conservation (VM0033)'.
- Solid World is offering 267 forward credits for 2024, 886 for 2025, 1314 for 2026, and 1620 for 2027 from the project.
- Solid World issues tokenized pre-paid forward carbon credits to help fund climate projects. We guarantee delivery of these credits and provide flexibility in their ownership. Along with the guaranteed delivery the credits offered also hold top priority of delivery. We also offer off-chain redemption.
Documents
CRISP_ Vlinder_Indonesia
Cover_Page_Yagasu_Indonesia
Tokenization_Terms_Yagasu_Indonesia
Project Overview
The Vlinder Indonesia Blue Carbon project aims to restore 870 hectares of severely degraded mangrove forests in the North Sumatra and Aceh regions of Indonesia.
The project addresses several UN Sustainable Development Goals, including climate action, life below water, and partnerships for the goals.
Indonesia has the largest area of mangrove forests in the world, approximately 3 million hectares along its 95,000 km coastline. This represents 23% of all mangrove ecosystems globally. The country lost a significant amount of its mangroves in the 1980s due to aquaculture expansion during the Asian economic crisis. Today, much of Indonesia's coastal ecosystems remain vulnerable to tsunamis, sea level rise, and human activities.
The Vlinder project aims to restore degraded mangrove areas through planting native mangrove species. The project partner, VNV Advisory, has over 10 years of experience leading climate programs in South Asia. They have already secured local community support and prepared nurseries and propagules for planting.
Community and Ecological Benefits
The project provides both environmental and community benefits. Mangrove forests are biodiverse habitats that support fish, birds, and other marine life. They also protect coastlines from erosion and storms. For local communities, the project creates jobs, livelihoods, and new revenue streams through mangrove restoration and protection. There is a special focus on empowering women through training and capacity building. The restored mangroves will also help protect vulnerable populations from extreme weather events.
Planting began in September 2021 and will continue through 2023. The first carbon credits are expected to be issued in 2024, providing ongoing support for the project. Through mangrove restoration and community empowerment, the Vlinder Indonesia Blue Carbon project aims to build both ecological and social resilience in Indonesia's coastal regions.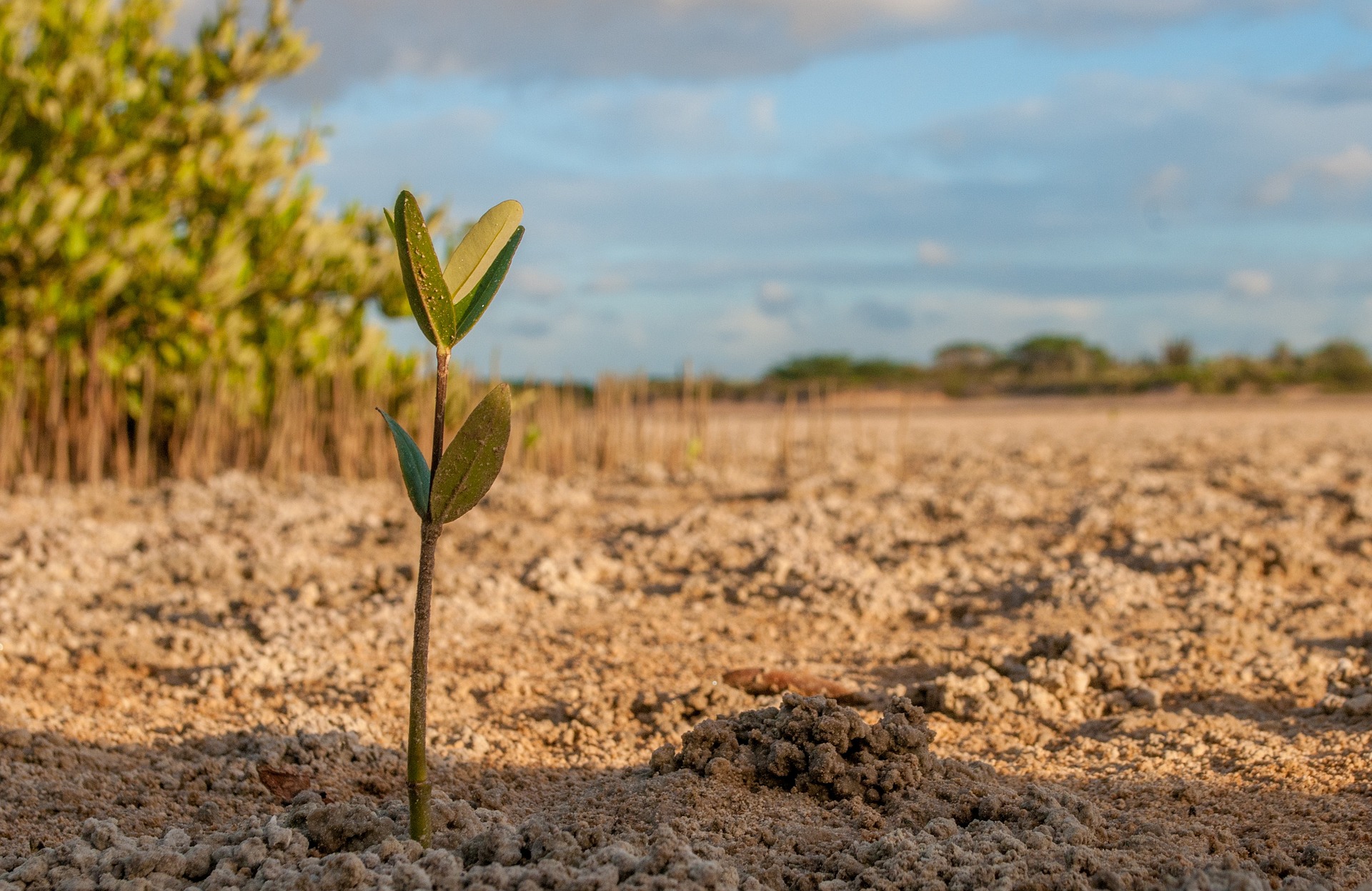 Technical Overview
The 'Participatory Mangrove Afforestation for Climate Mitigation and Adaptation in Indonesia' project, called Yagasu Indonesia project, follows VM0033 methodology. The project has shown additionality using alternative land use scenarios, barrier analysis and common practice analysis. Without carbon finance, the baseline scenario of degradation of lands within degraded and fragmented mangrove habitats and conversion to other land uses will continue.
The project will plant 11 native species of mangroves and it will sequestrate an estimated 7.3 million tCO2e over a period of 2021-2041. Apart from the carbon sequestration, the project will also address issues such as biodiversity improvement and poverty reduction with sustainable livelihoods in the coastal communities.
Note: At present, we have integrated only three of the Sustainable Development Goals (SDGs). However, as the project progresses it is expected to have many more SDGs, which we will duly update.
Project Status
Analysis using CRISP
The graph above illustrates the application of the CRISP rating system to the Yagasu Indonesia project. For each projected year (2023 to 2027), ratings from D to AAA are assigned, denoting varying levels of risk for non-delivery of forward carbon credit units. Lower net risk scores signify higher non-delivery risk, while higher scores indicate lower risk. The CRISP-M credits, prioritized within the AAA to A range, substantially mitigate non-delivery risk. The "Offered through Solid World" marker on the graph indicates that the CRISP-M pool includes 267 forward credits for 2024, 886 forward credits for 2025, 1314 forward credits for 2026, and 1620 forward credits for 2027.
The net score is calculated as the sum of weightages of CRISP risk factors: Carbon yield risk weightage (max 60), Climate catastrophe risk weightage (max 10), Policy and legal risk weightage (max 15), Vintage's Net financial risk weightage (max 10), and Project developer risk weightage (max 5).
The table below illustrates the contribution of each CRISP risk factor to the net score for the vintages "Offered through Solid World" from 2024 to 2027.
Contracts
Solid World takes pride in its commitment to transparency and market standardization. To achieve this, we make all legal contracts signed with our suppliers publicly available. By doing so, we aim to bring much-needed transparency to the market and establish a standardized approach for carbon credit transactions.
Main Terms:
1-1 Backing:
Each token issued by Solid World is backed by a prepaid forward carbon credit. This ensures that every token represents an exact amount of carbon reduction or sequestration, providing clarity and accountability in the market.
Guaranteed Delivery:
Every forward carbon credit within our platform comes with a guarantee of delivery. In the event of any unforeseen circumstances affecting the project's ability to fulfill its carbon credit commitments, the supplier is obligated to either repurchase their position or provide replacement credits. This guarantee safeguards the interests of buyers and maintains the integrity of the carbon credit market. Along with the guaranteed delivery the credits offered also hold top priority of delivery.
Ownership and Transfer:
Buyers have the opportunity to purchase forward carbon credit tokens, which grants them ownership of these credits. As token holders, buyers have the ability to hold, trade, or transfer their ownership rights according to their preferences.
Off-Chain Redemption:
Buyers with registry accounts can request the transfer of project forward carbon credits off-chain. To initiate this process, buyers can contact Solid World at
[email protected]
. Upon receiving the request, Solid World facilitates the transfer by burning the project tokens and notifying the supplier of the contract transfer. Following the transfer, the counterparty for the buyer becomes the supplier, ensuring a seamless off-chain ownership experience.
By adhering to these clear terms and providing public access to legal contracts, Solid World establishes trust, standardizes market practices, and promotes transparency within the carbon credit industry.